Voices of Product Meetup - Lightning Talk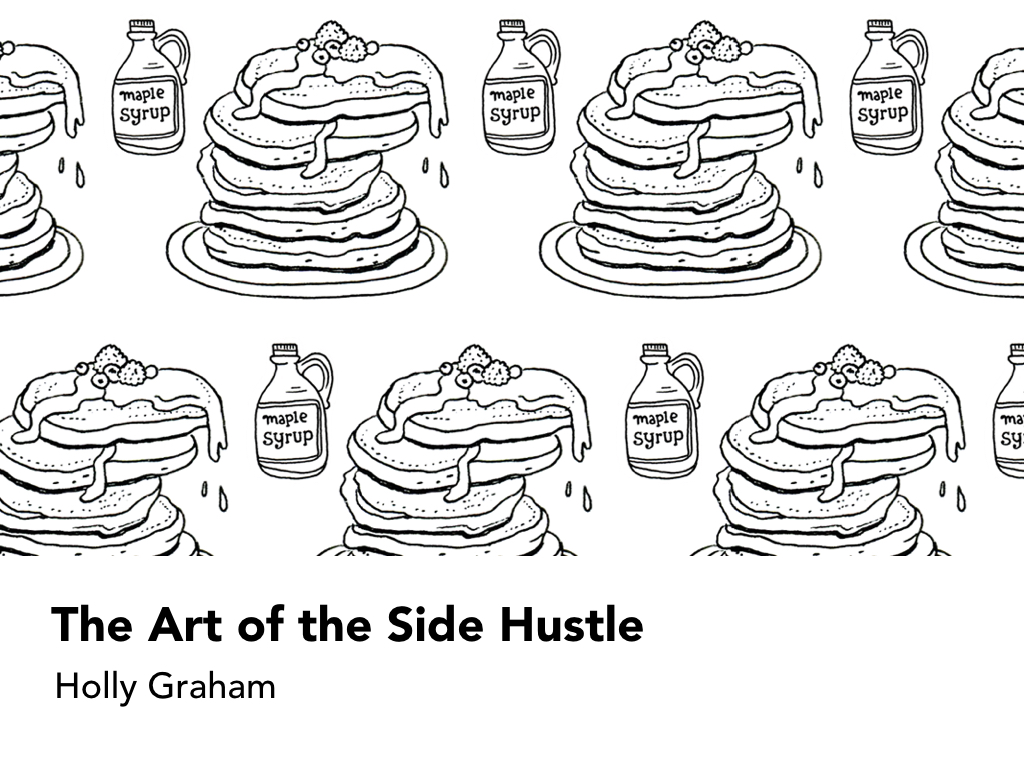 Having a side hustle in New York is really common. I talk a lot about the amount of work I always have on my plate, but I think we New Yorkers truly prefer to stay busy. After a crazy project last year though, when I was staying up late enough to learn what time the street lamp outside my window when off and then back on again in the morning, I took a step back to figure out what I might have done better to alleviate stress for everyone involved.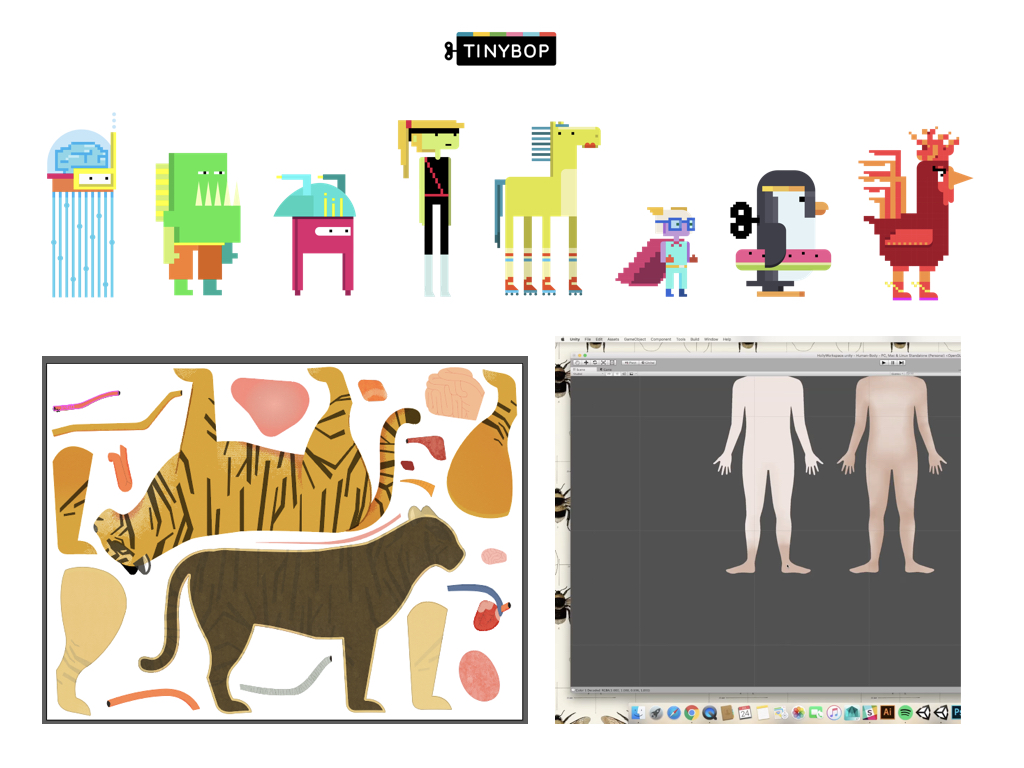 To start - a little about my full time job: I am a technical artist at Tinybop, a children's educational app company in Brooklyn. As a tech artist there, I am involved in the app building process from beginning to end - helping create, edit, prep, and re-build the art in our apps in a way that makes it easy for our developers to bring to life and efficient to run on your devices.
I am very fortunate that my full time job feeds into and really inspires me to continue the work I do after hours.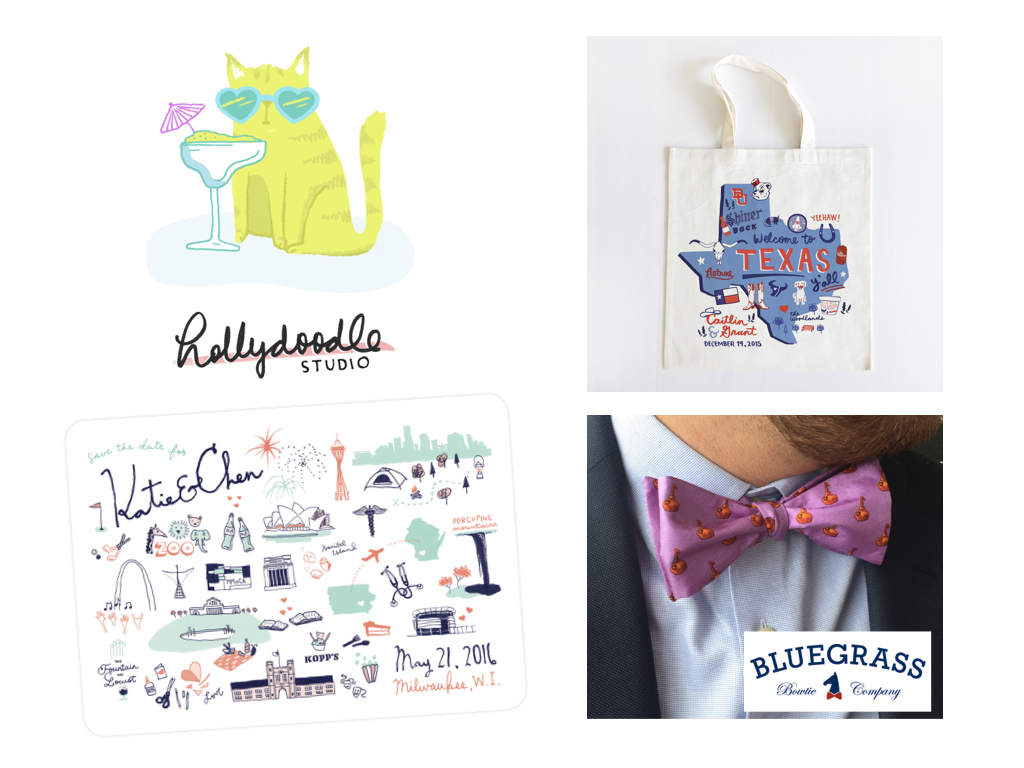 Hollydoodle studio has been my side hustle since 2011. I work on projects ranging from custom totes, invitations, save the dates, and prints. This past year I also created the branding and artwork for a new line of bowties in Kentucky.
Up until last year my outside work never really conflicted too much with my full time job. I had set boundaries and didn't take on more work than I thought I could handle.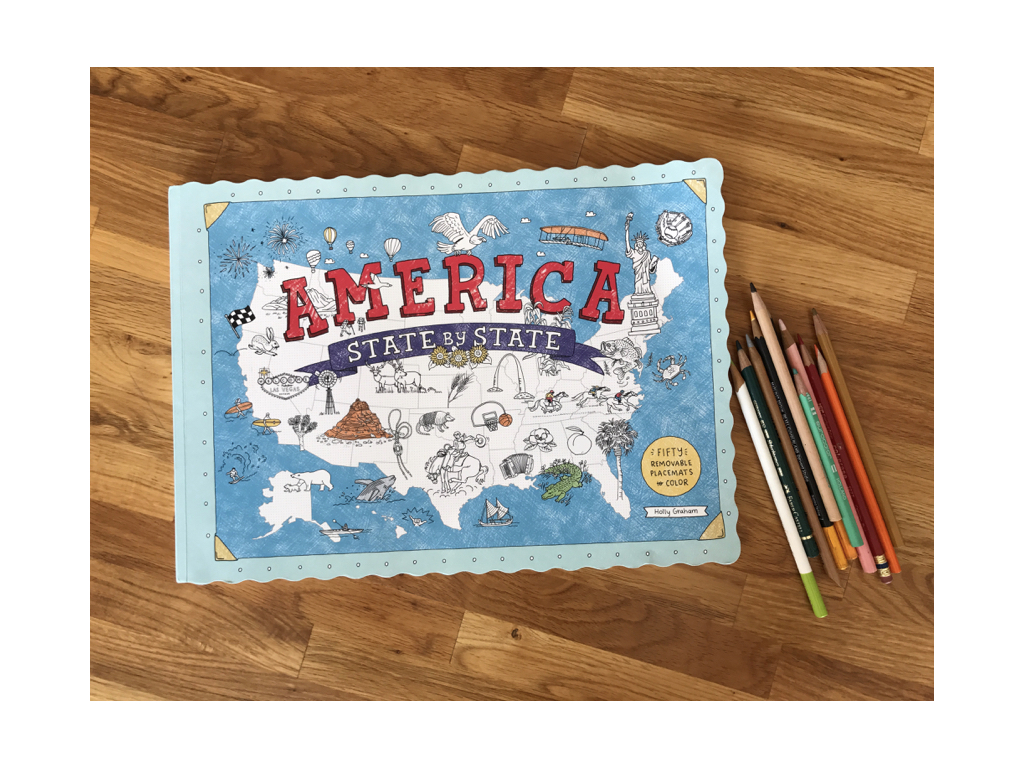 Then, I enthusiastically took on the opportunity to illustrate my first book. Long story short, what was intended to be a 10 month project turned into a 5 month project, but the workload stayed the same. Here a few things I learned: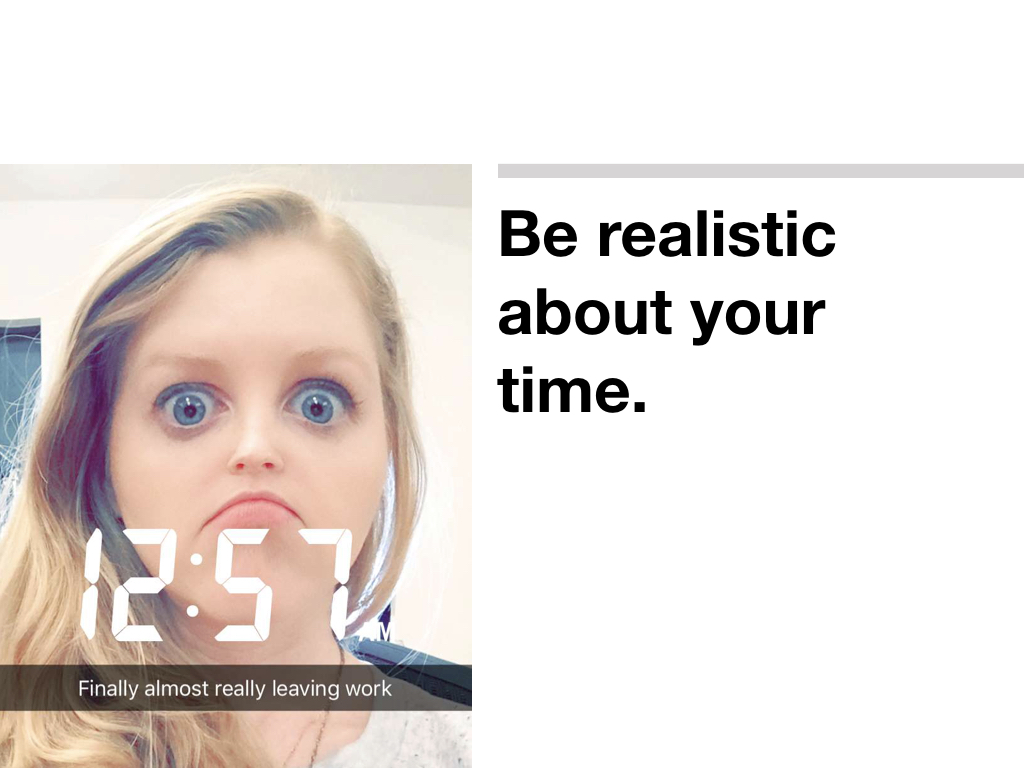 Be realistic about your time.
Don't beat yourself up about things you can't control, but also come up with a reasonable timeline and stick to it. Learn to say no to any social events or outside work that may interfere with your schedule. They will still be there when you're done.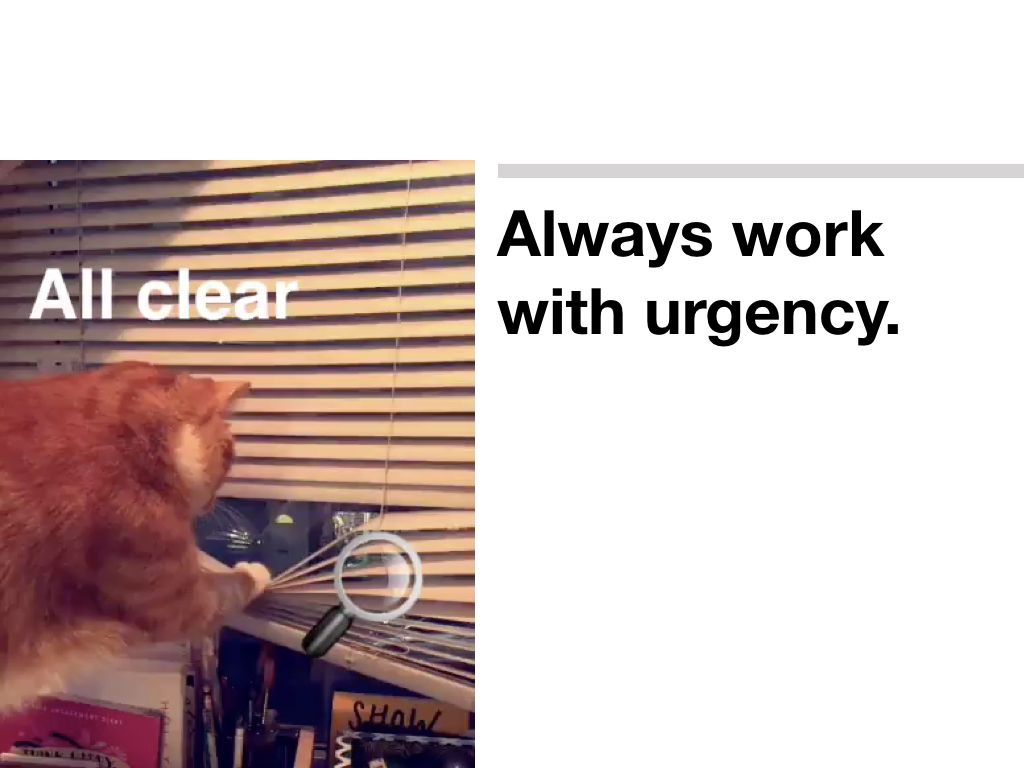 Always work with urgency.
The amount of drawing I was able to get done in the last few months of my project was crazy, and I can only imagine if I had had that same sense of urgency from the beginning. Those deadlines can really sneak up on you, especially when you're working on something new.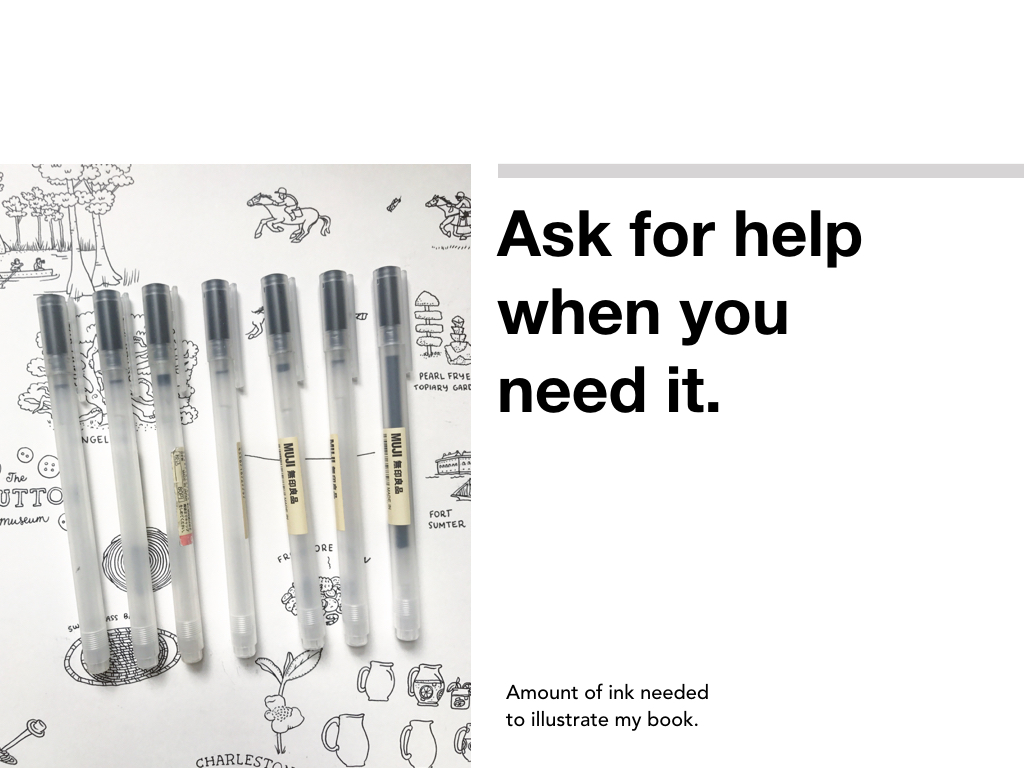 Ask for help when you need it.
I ended up having to do both the research and the illustration for my book, which was not communicated to me at the beginning of the project. As we neared the end, my editor reached out to see if there was any way to help and I hadn't even considered that as an option. I looked at my process, figured out where I was comfortable getting help, and I don't think the result would have been better if I tried to do it all on my own.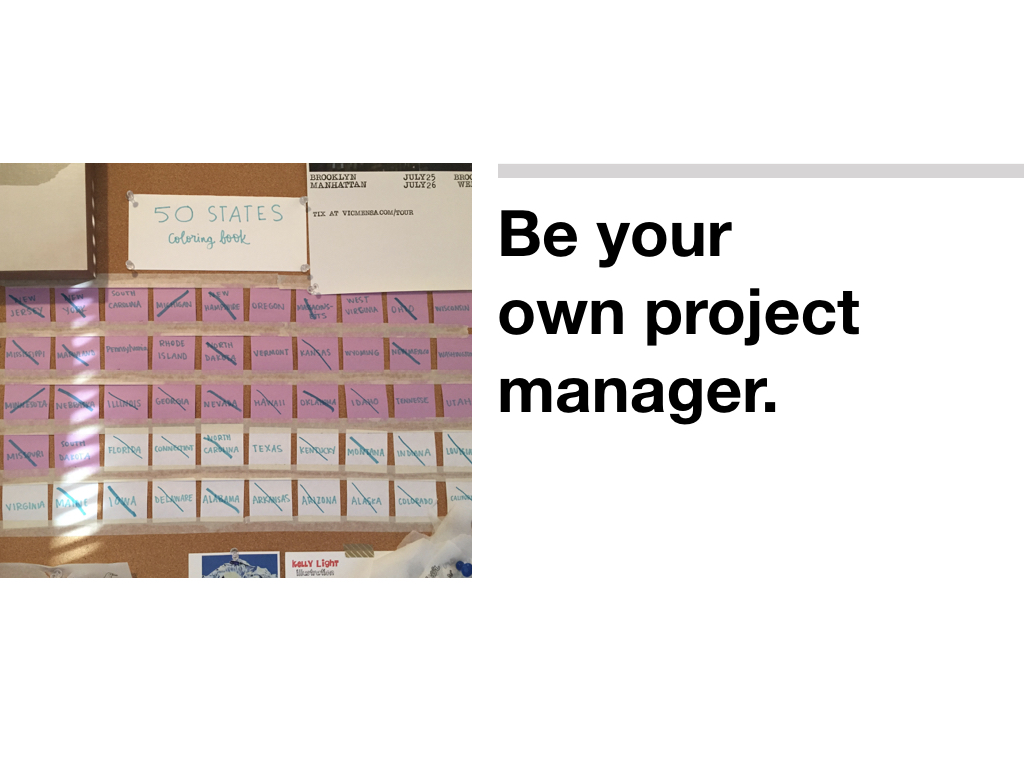 Be your own project manager.
I didn't have an editor for the first 5 months of my project, and unfortunately I waited way too long to speak up about a schedule. This ended up being a missed opportunity for me to advocate for my own time and work process. In addition to a very detailed google calendar, I also found a way to visualize my progress and celebrate small victories along the way as a way to stay motivated.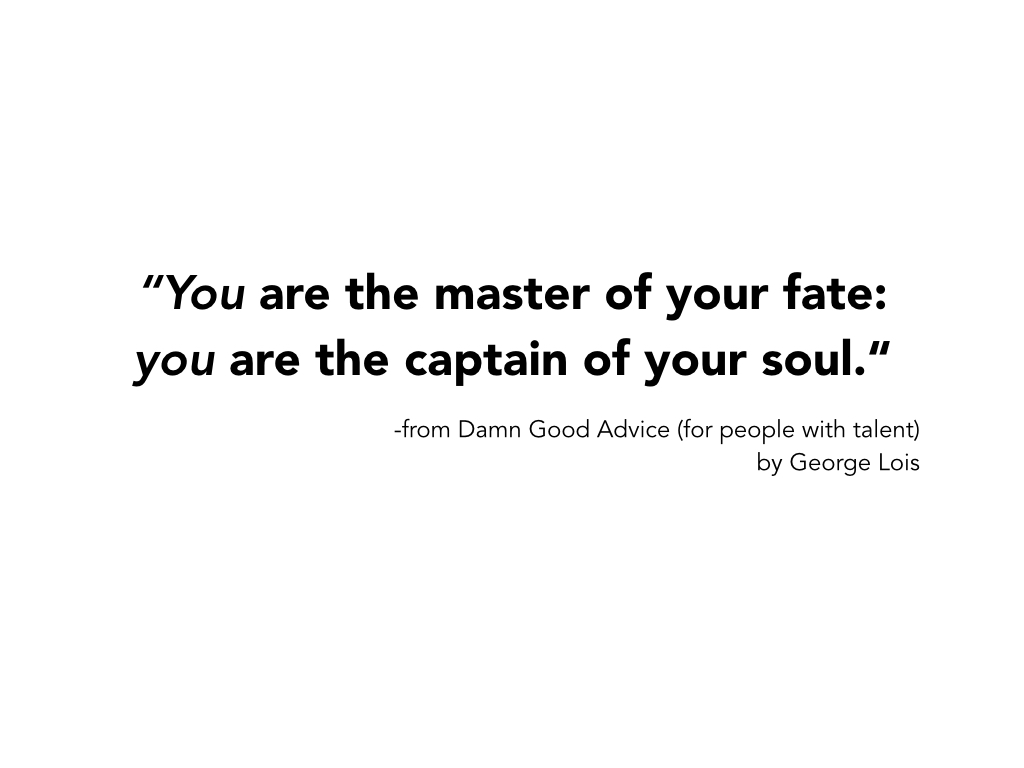 Don't underestimate the power of a good motivational quote. This is one for me that I will definitely be keeping close moving forward.